FreeBSD baby step "1j"
---
Signature quote of the day:

"Never trust a man who can count to 1024 on his fingers"

But it begs the question: Why?



06.03.2005, 19:59




---
It does not take more than a few minutes to stroll around the whole city and meet half its residents ( see video ).



06.03.2005, 13:04
---
SPF hasn't been doing a very good job to fight the FUD Microsoft is spreading lately. So this article published by the Computer Business Online Report is a gasp of fresh air .

http://tinyurl.com/5dy2m



05.03.2005, 10:05



---
You just have to love that headline. The move has provoked strong opposition from farmers using the plant, while some experts have cast doubt over the evidence used to enforce the ban of hemp as fodder for livestock , resulting from fears that traces of cannabis are finding their way into milk.



01.03.2005, 21:32



---
The Green Fairy was symbolically removed on Tuesday from the police station in the town of Môtiers in the Jura mountains.

The ban on the sale and production of absinthe, which was introduced in 1908, was lifted today . The drink earned a reputation for being the tipple of choice of artists and writers.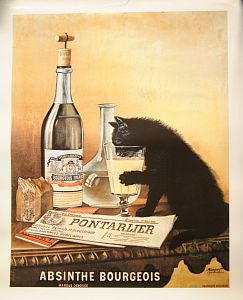 01.03.2005, 21:29
---
DTrace, Zones, SMF, decent X86 support...

"It is very different. This cannot be repeated enough. If you have ever made the switch from Linux to BSD or the other way, you know how little differences can really make it difficult. In Solaris, the differences are not little."

ttp://www.madpenguin.org/cms/html/47/3542.html



01.03.2005, 21:18



---
This slashdot thread quickly puts its emphasis on the "real issue":

"The right place to petition against software patent would not be the European Parliament, whose advice gets routinely ignored anyway, but the *individual governments of each country*."

...and...

The European Council consists of members of the governments of the member states. They are the ones that have to accept this directive proposal for it to become law. There are obviously countries that want the proposal to go through very badly, and some (maybe enough) that don't. The prospect of opposition is why they are afraid to reopen discussion on the proposal inside the Council.



01.03.2005, 21:11



---
> 1 Kilo
> Re: FreeBSD logo design competition
> Schweizer Sagen
> Europas Eidgenossen
> Art Nouveau La Chaux-de-Fonds 2005-2006
> XMLHttpRequest glory
> The Beastie Silhouette
> The Number One Nightmare
> Safe and Idempotent Methods such as HEAD and TRACE
> Sorry, you have been verizoned.
> Daemons and Pixies and Fairies, Oh My!
> Sentient life forms as MIME-attachments: RFC 1437
> Anno 2004: CZV
> Web Developer Extension for Firefox
> Refactoring until nothing is left
> Brendan, never tired of providing Javascript support
> Catching XP in just 20 Minutes
> Designing the Star User Interface
> Rhino, Mono, IKVM. Or: JavaScript the hard way
> Re: SCO
> Judo
> Convergence on abstraction and on browser-based Console evaluation
> Today found out that inifinite uptimes are still an oxymoron
> New aspects of woven apps
> Original Contribution License (OCL) 1.0
> Unified SPF: a grand unified theory of MARID
> BSD is designed. Linux is grown.
> 5 vor 12 bei 10 vor 10
> Mocha vs Helma?
> Schattenwahrheit: Coup d'etat underway against the Cheney Circle?
> Abschluss Bilaterale II Schweiz-EU
> From Adam Smith to Open Source
> Linux - the desktop for the rest of them
> Big Bang
> Leaky Hop Objects
> Return Path Rewriting (RPR) - Mail Forwarding in the Spam Age
> Microsoft Discloses Huge Number Of Windows Vulnerabilties
> Steuerungsabgabe statt Steuern
> Anno 2003: deployZone
> The war against terror
> The war against terror (continued)
> The relativity of Apple's market share
> Are humans animals?
> Server-side Javascript
> Democracy Now!
> The Cluetrain Manifesto
> Anno 1999: Der Oberhasler
> Anno 1998: volksrat.ch
> Fan traces "lost" singer Rodriguez
> Anno 1998: crossnet
> Think different
> The right time to buy Apple stock
> Geschwindigkeit vs Umdrehungszahl
> Anno 1997: Xmedia
> "The meaning of life is to improve the quality of all life"
> Cute Barristas at Peet's Coffee
> Anno 1996: CZV
> Alternative 1995
> BZ Internet Cafe
> Xjournal
> How do I set a DEFAULT HTML-DOCUMENT?
> Searching Gopherspace
> Crossnet - der kollektive Intellekt der Schweiz
> Global Screen Design Services
> NEW-LIST digests
> ACTIV-L Digest
> Eternal September
> AOL expanding Internet services
> Anno 1993: Macro-micro navigator
> Freude herrscht!
> Anno 1992: Intouch i-station
> You register me in 50 states
> Anno 1991: mediacube
> Friedrich Dürrenmatt - Die Schweiz als Gefängnis
> Anno 1990: RasterOps
> Enable the Creative
> Photoshop Startup Memories and First Demo
> Anno 1989: Lambada by Kaoma
> Anno 1988: Perfect by Fairground Attraction
> Bürgerbrief
> Morgana - Selling Digital-Font based Sign-writing
> Macworld Expo 1988 Amsterdam
> Acorn Archimedes RISC Technology
> Anno 1987: Knowledge Navigator
> Anno 1986: Max Headroom in the News
> FidoNet
> Anno 1985: Amiga 1000
> Hello World on C128 in CP/M Mode
> Analog Desktop Publishing in 1984
> Anno 1982: Vic-20
> Gamchi
> Postel's Law
> The Future Is Unwritten
> Earth Mother and Fortieth Floor by Lesley Duncan
> La Linea by Osvaldo Cavandoli
> California by Joni Mitchell
> CoinFest 2016, April 5-10, Mont-Soleil
> Supplement to the Whole Earth Catalog
> Neil Young
> Whole Earth Catalog
> Kurdistan-reve-de-Printemps
> Anno 1968: Mony Mony and People Got to Be Free
> August 28th 1968: William Buckley Vs Gore Vidal